Business Basics: Checklist for Success (CEU)
Set your business up for success and learn from entrepreneurs who have been there.
If you've started your own design business and are wondering if you're doing everything right, or if you're just thinking about starting your own firm, get all your questions answered as we cover the essentials of starting your business. You will learn the key steps and common start-up mistakes, presented in a checklist format covering business structure, taxes, and retirement planning (it's never too early).
On-demand content presented as part of the 2021 ASID Virtual Conference on July 21, 2021.


What You Will Learn
Recognize the options available for incorporating a new business.
Identify the types of experts you will need to consult when starting a business.
Recognize the basic legal and tax implications of starting your own business, and how to protect yourself from liability.
Describe options for managing your money and building retirement savings as a small business owner.

Continuing Education Approval
1 IDCEC CEU | CC-114951 (Your CEU will be reported to IDCEC on your behalf)
Access Period: One year from registration date.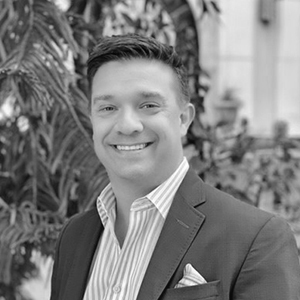 Mark Bonnett
Managing Partner
CorePath Wealth Partners
Mr. Bonnett, the Founder and President of the CorePath Companies, focuses his efforts on the innovation of the Financial Advice Profession by empowering, specifically, women and young people to break the mold of traditional financial advice relationships. Mr. Bonnett uses his gifts of experience, insight, passion, and enthusiasm for the profession to lead other professionals towards alignment in all aspects of their lives. Prior to establishing CorePath, Mark spent 2 decades in a traditional financial adviser role and served in a senior leadership role within one of the country's largest General-Agency financial services firms. Recipient of numerous industry and community awards, Mr. Bonnett is most proud of his service as President of GAMA International in 2017-2018. GAMA International is the premier association responsible for leadership and professional development within the financial services profession globally. This organization has now expanded its impact and is known as FINSECA. Consistent with his goal of supporting and empowering others, Mr. Bonnett also serves as adjunct faculty at Midwestern University in Phoenix Arizona, where he is responsible for the development, content, and delivery of financial education to students in graduate medical programs. As graduate of University of Arizona with a degree in finance, Mr. Bonnett resides in Scottsdale Arizona. Prior to the COIVD-19 pandemic, he spent a considerable amount of time on the road domestically and internationally, speaking within the financial services and medical industries. He is regularly retained to deliver keynote and break-out presentations for groups ranging in sizes from 13 to over 3,000.
$i++ ?>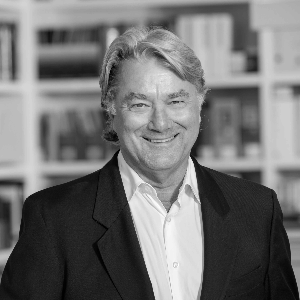 Gary Wheeler, FASID
Chief Executive Officer
American Society of Interior Designers
Gary E. Wheeler is a renowned professional with more than 30 years of design experience. Distinguished for his strategic approach to workplace design, Gary began his career as co-founder of the Wheeler Group in 1978 and has since led practices at Perkins&Will, Gensler and HDR.
Gary's ASID accomplishments include being named Designer of Distinction, granted fellowship and serving as National President. He has been inducted into the Interior Design Hall of Fame and received the Senior Fellow Award from The Design Future Council (DFC). Gary is one of the few designers with Fellow distinction with ASID and IIDA.
$i++ ?>
Components visible upon registration.