Health, Healing, Aging, and Design (Closing Keynote)
Be inspired by the power of design to improve people's health and well-being in all project types.
The impact of design on human health and well-being has never been more evident, and its importance is seen across all project types. Learn how designing for health is no longer just for healthcare. Join us for a discussion from industry leaders including Tama Duffy Day, FASID, FACHE (2014 ASID Designer of Distinction winner), Barbara Huelat, FASID, AAHID, EDAC (2020 ASID Design Luminary Award winner), and Jane Rohde, ASID, AIA, ACHA, CHID, LEED AP BD+C, GGA-EB, GGF (2018 ASID Design for Humanity winner).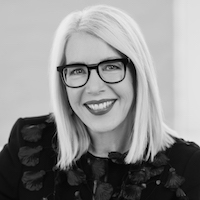 Tama Duffy Day, FASID, FACHE
Principal, Global Leader of Senior Living Practice
Gensler
Tama Duffy Day, FASID, FACHE, is a Principal at Gensler, the Global Leader of their Senior Living Practice and an advisor to their Health Sector. A leader in the healthcare industry for decades, she challenges conventional design and develops solutions to reimagine longevity in an age-inclusive world. Actively leading a wide variety of project types, she is a frequent speaker at global events and conferences such as Milken Institute's "Future of Health" Summit, the Agile Ageing Alliance "Societies Leaders Forum," The Scotland National Healthcare Conference, and the Mayo Clinic "Transform". Her work has been published in Forbes, Interior Design magazine, Fast Company, Metropolis and The McMorrow Reports.
She is an active member of Women in Healthcare and is on the Washington DC Mayor's Age-Friendly Task Force. She serves on the boards of the Capitol Hill Village and The CARITAS Project and on Advisory Boards for the Healthcare Facilities Symposium, Marymount University and Medical Construction & Design Magazine. A frequent author and blogger, she has hosted and been a guest on numerous podcasts featured on the Gensler Design Exchange platform on topics ranging from Equity by Design and Psycho-Oncology to Sound Health and Rethinking Patient-Centered Design. She is one of the few design professionals inducted as a fellow into the American College of Healthcare Executives.
$i++ ?>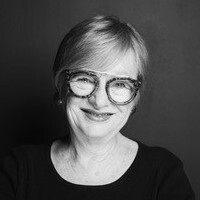 Barbara Huelat, FASID, AAHID, EDAC
Interior Designer – Strategist – Author - Researcher
Healing Design
Barbara Huelat's problem-solving philosophy—Human Centric Design—improves the lives of humanity. Over the last 43 years, her work has contributed to the discovery, definition, and communication of healing environments. By placing humanity at the core, her pioneering mindset proves that human-centric designs impact healing, improve the human experience, affect health outcomes, and are cost effective. She designs interiors that solve global healthcare problems. Her designs have mitigated bacteria, enhanced workflow, reduced stress, improved patient wait times, and benefitted the patient experience. Her behavioral health designs have reduced violence and improved patient safety. Her innovative Ebola capsule is both safe and beautiful. Her visionary design to support dementia has created meaning by integrating music, animals, nature, and Montessori concepts. Her design was the first to receive WELL Gold certification in Senior Living. Huelat's innovative projects extend across Azerbaijan, Italy, Japan, Saudi Arabia, Taiwan, and the United States. Her clients include Mayo, the National Institutes of Health, and heads of state. Her quest to support human health has led to extensive research. She has written two books, both establishing the impacts of evidence-based design. Her books are used by students, designers, architects and health-care providers. They are required by AAHID's exam. Her second book has been translated into Chinese and is used throughout China and Southeast. Currently, she shares human-centric designs globally via lecturers at international conferences and through research collaborations with government agencies. Healthcare design is a global need, and Barbara improves the quality of life for all humanity.
$i++ ?>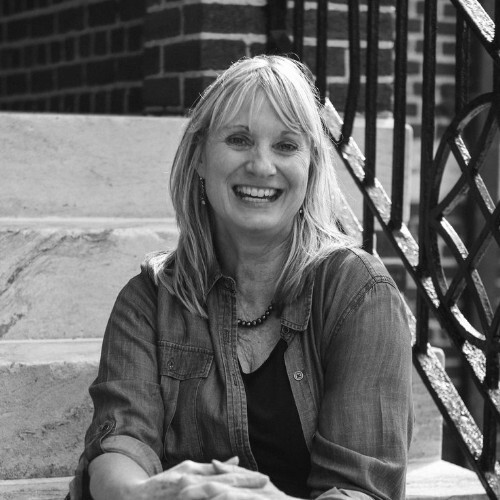 Jane Rohde, ASID, AIA, ACHA, CHID, LEED AP BD+C, GGA-EB, GGF
Principal
JSR Associates
Jane Rohde champions a global cultural shift toward de-institutionalizing senior living and healthcare facilities through her practice, person-centered principles, research and advocacy, and design of the built environment. She is the principal of JSR Associates, Inc., which she formed in response to the gap between outcomes, operations, and design of the physical setting. Through continued practice, Jane has positively impacted the lives of older adults, those with special needs, and the staff that provides care and services to vulnerable populations. Her projects include Cypress Garden Senior Living, China's first resident-centered care community; the Live Together, Inc. Intergenerational Community, an intentionally designed multi-generational setting that will support person-centered care including educational training and research programs; and Bastion Community of Resilience in New Orleans, an intentional community for Wounded Warriors, their families, retired veterans, and civilians.
$i++ ?>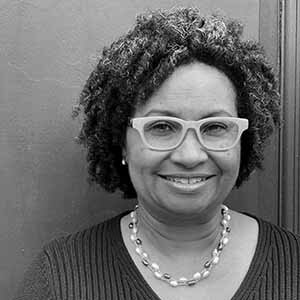 Denise Rush, FASID, IDEC (Moderator)
Dean and Faculty, School of Interior Architecture
Boston Architectural College
Denise Rush, FASID, IDEC is Dean and Faculty, School of Interior Architecture, at The BAC - Boston Architectural College. In service to the college's mission, it is her duty to ensure that the schools' curriculum is at the intersection of professional practice and academia. Prior to moving to Boston to join the BAC, she was an adjunct professor of Interior Architecture in the Art + Design department of Columbia College Chicago. She was also formerly adjunct faculty at Harrington College of Design, the International Academy of Design & Technology, and the Illinois Institute of Art. Before going into private practice, Denise held an academic appointment as the Visiting Interior Designer at the University of Illinois at Urbana-Champaign, was a director at the international architecture and interiors firm of Perkins & Will in Chicago, a project manager at the international architectural firm SmithGroup in Detroit, and design resource director of WorkPlace Integrators in Detroit.
$i++ ?>
Key:

Complete

Next

Failed

Available

Locked
Health, Healing, Aging, and Design (Closing Keynote)
09/12/2021 at 11:30 AM (EDT) | 1 day, 1 hour
09/12/2021 at 11:30 AM (EDT) | 1 day, 1 hour
Join us in the Grand Ballroom for the Closing Keynote.