Learn how we can use the power of design to solve issues of climate change and social equity.
Supported By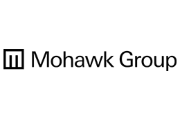 Water is essential for all life and is nature's currency. As humans, we have been influencing and managing the capital of water for our own benefit and survival. But not all water is the same.

Beyond this, we have reached a new era in the Anthropocene where there are critical challenges and inaccessibility to water supplies. These factors put tremendous stress on our natural ecosystems, and we have an urgent need to redesign how we interact with and utilize water in order to survive, as well as how to enjoy the benefits of water in all aspects of our lives. It's up to us to be efficient and resourceful stewards of water. So how can we be inspired to think of water as a precious resource, and use the power of design to solve issues of climate change and social equity? Only we can ensure that water will be clean, healthy, and available for generations to come. By looking at examples from the past and present, as well as speculations for the future, we can tell our water story. What is your water story?
Learning Objectives:
At the end of this session, participants will be able to identify ways in which water is nature's currency:
Learn how water is essential to life and show how humans have managed water for civilization and culture.
Analyze examples of design in water from the past, present, and speculative future in the service of how man needs to manage water to survive.
Explore the three states of water – solid, liquid, and vapor – as categories of design methodologies and designing for nature.
Learn new design concepts that aim to solve the challenges of climate change.
Approved for 1 IDCEC CEU

Royce Epstein, Industry Partner ASID, LEED AP
A&D Design Director
Mohawk Group
Royce Epstein, Industry Partner ASID, LEED AP is the A&D design director for Mohawk Group. Royce shares her passion and vision for design, cultural trends, and the meaning of materials in a broad context. Her role is to evolve and share Mohawk Group's design vision with the A&D community, and to leverage product design with what A&D desires. Constantly on the watch for new trends in all aspects of culture, Royce feeds this insight to our industry's touch points. A veteran materials and product specialist, Royce spent two decades working in A&D firms before Mohawk. She is based in Philadelphia, where she is active in the design, art, and music scenes.
$i++ ?>
Components visible upon registration.