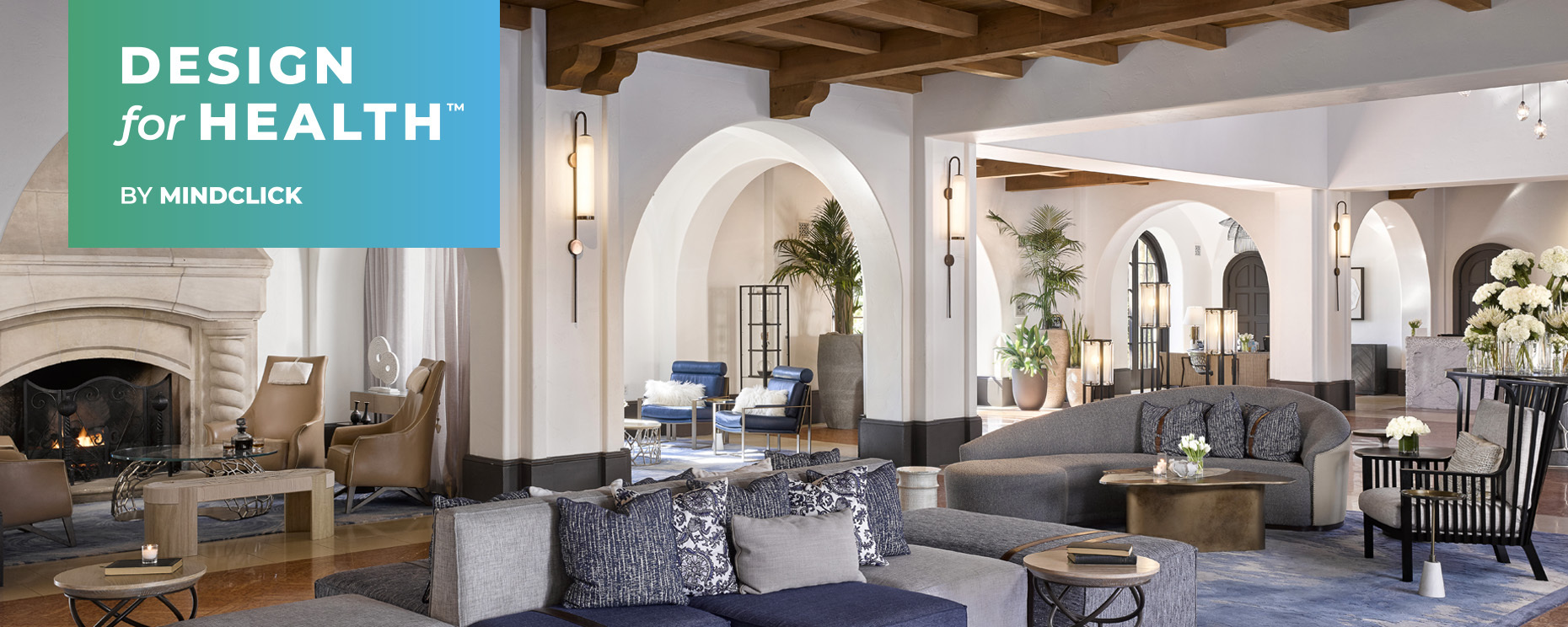 Design has the power to transform lives. As designers, you create the spaces that inspire, comfort and engage us as we live, work, play, learn and gather. Now more than ever, the world seeks spaces that support the health and well-being of people and the planet.
So what's stopping us? Reality. Budgets. Billable hour limits. Making sense of 500+ eco-labels and certifications. It's overwhelming!
We have the answer! Introducing Design for Health™ by MindClick
Created to empower, inspire, and promote health and wellness through design, Design for Health is your digital studio for healthy interiors.
Explore projects from leading designers, access our digital design library featuring vibrant photos combined with easy-to-use environmental health ratings for hundreds of vendors and their products, and access tools to quickly and easily support specifications for healthy interiors.
Built on the foundation of over five years of work for Marriott International, vendors and designers, we're bringing our solution to the design community across the built environment, starting here at ASID!
We invite you to browse our virtual booth, watch the videos, view our resources section, then head to Design for Health to make healthy interiors a standard part of your design practice.
Together, we'll create beautiful, functional - and healthy - spaces for all of us.
Introducing Design for Health™
MSAP, The Ratings Powering Design for Health™
| Access Date | Quiz Result | Score | Actions |
| --- | --- | --- | --- |
Already Registered?
Need Tech Support?
If you are using Internet Explorer this site will not function properly for you, please switch to another browser such as Google Chrome, Mozilla Firefox, Safari, etc.
Need further support? Please visit our FAQs page.