2023 ASID Trends Report Panel Discussion: Current Research Takeaways
Learn about trends impacting the business and practice of design.
Learn about the latest changes impacting interior design in this live-streamed discussion of the 2023 ASID Trends Report. Hear from ASID CEO Khoi Vo, ASID, IIDA, CIDA, IDEC, IDECF, and leading designers as they discuss the impact of current trends in design, such as the importance of health and well-being, strategies to improve health, safety and welfare across sectors, increased sustainability concerns driving consumer decisions, and the rise of cross-specialization. Listen as we discuss the findings of this detailed report and how this information is useful to you in your work. Any designer can benefit from the information presented here in this session. At the end of this session, you will gain insight on how to apply trends analysis to inform and benefit your business and practice.
This is a recording of a live event which took place on February 9, 2023.

What You Will Learn
Describe the role that designers have in supporting mental health and wellbeing for families, workplaces, and communities by their abilities to creatively design and modify interior environments.
Identify key factors in the residential industry such as homeowner and apartment design preferences for multi-functional, health and wellness, and relaxation spaces, commitments to sustainability, growth percentages by region, and the demographics of current homebuyers.
Illustrate the new look of today's workplaces to support hybrid work arrangements, inclusion and accessibility for neurodivergent employees, and use of more smart technologies for multi-modal use.
Validate the presence of stress levels reaching an all-time high as reported by employees all over the world and its heavy impact on the workplace.

Continuing Education Approval

Access Period: One year after live program date of February 9, 2023.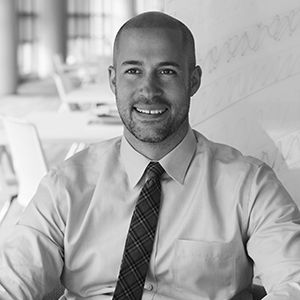 David Cordell, FASID, LEED AP, WELL AP
Practice Leader, Associate Principal
Perkins&Will
David Cordell is an associate principal in Perkins&Will. With over 20 years of experience as project designer and technical coordinator, Cordell brings a particular focus on interior environments and their interaction with occupant health, wellness, and sustainability. His experience includes a va­riety of corporate, non-profit, healthcare, and science and technology projects for clients of various sizes. Cordell sits on the firmwide Perkins&Will Living Design Leadership council and chairs the ASID Committee on Climate, Health and Equity.
$i++ ?>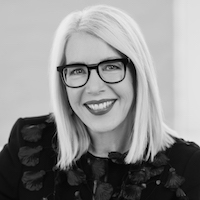 Tama Duffy Day, FASID, FACHE, FIIDA, LEED AP
Principal, Global Leader of Senior Living Practice
Gensler
Tama Duffy Day, FASID, FACHE, is a Principal at Gensler, the Global Leader of their Senior Living Practice and an advisor to their Health Sector. A leader in the healthcare industry for decades, she challenges conventional design and develops solutions to reimagine longevity in an age-inclusive world. Actively leading a wide variety of project types, she is a frequent speaker at global events and conferences such as Milken Institute's "Future of Health" Summit, the Agile Ageing Alliance "Societies Leaders Forum," The Scotland National Healthcare Conference, and the Mayo Clinic "Transform". Her work has been published in Forbes, Interior Design magazine, Fast Company, Metropolis and The McMorrow Reports. She is an active member of Women in Healthcare and is on the Washington DC Mayor's Age-Friendly Task Force. She serves on the boards of the Capitol Hill Village and The CARITAS Project and on Advisory Boards for the Healthcare Facilities Symposium, Marymount University and Medical Construction & Design Magazine. A frequent author and blogger, she has hosted and been a guest on numerous podcasts featured on the Gensler Design Exchange platform on topics ranging from Equity by Design and Psycho-Oncology to Sound Health and Rethinking Patient-Centered Design. She is one of the few design professionals inducted as a fellow into the American College of Healthcare Executives.
$i++ ?>
S. Dawn Haynie, Ph.D. Educator Partner ASID, Assoc. AIA, CNU Advocate
Research Fellow
American Society of Interior Designers
Dr. Dawn Haynie offers a distinctive, interdisciplinary approach to design. She has extensive experience as a researcher, practitioner, and educator across the disciplines of urban design, architecture, interiors, and graphic design. Her work combines research-based strategies with the lessons learned though her years of professional practice to enhance the spatial experience. She is a Research Fellow for the American Society of Interior Designers (ASID), managing both their internal and external research on the interior design industry. Before founding Detailed Designs, a R&D consulting firm, she was a senior level designer at ASD | SKY, managing multiple teams to support some of the largest legal and accounting firms in the country. In her practice, she has worked collaboratively to design and implement both new and repositioned projects across different markets – workplace, healthcare, hospitality, and more recently, single-family residential. She is an adjunct professor at Georgia State University, teaching both undergraduate and graduate students. She enjoys sharing her interdisciplinary approach with students and finds joy in seeing students explore new ideas, test established boundaries, and become more critical, creative, and collaborative. Dr. Haynie has a Ph.D. in Architecture, Culture, & Behavior from the Georgia Institute of Technology and a Bachelor of Architecture from Auburn University.
$i++ ?>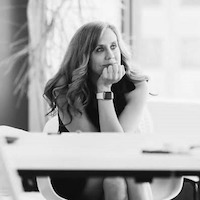 AJ Paron, Hon. FASID, Assoc. IIDA and AIA, LEED AP ID+C, WELL AP
Executive Vice President + Design Futurist
SANDOW Design Group
AJ Paron is serving the design community in her role as executive vice president and design futurist for the SANDOW Design Group, focusing on the contract design brands: Interior Design, Metropolis, and ThinkLab. She is widely respected as a creative thinker, innovative leader, and engaging speaker and panelist. AJ's experience includes creating and leading a multimillion-dollar award-winning design/build firm, developing ground-breaking research in design for autism, and author and writer. As a design professional, she has specialized in workplace design, environmental initiatives/LEED + WELL, and change management.
$i++ ?>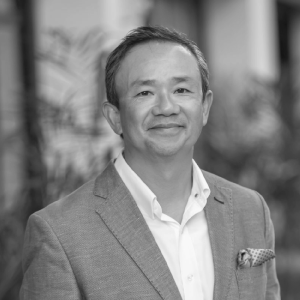 Khoi Vo, ASID, IIDA, CIDA, IDEC, IDECF (Moderator)
CEO
American Society of Interior Designers
Khoi Vo, ASID, IIDA, CIDA, IDEC, IDECF brings more than 20 years of experience across the worlds of interior design, architecture, and education. Most recently a leader at the renowned Savannah College of Art and Design (SCAD). Vo has touched the design world for nearly two decades as both a designer and an educator. In 2002, he founded Studio Four Los Angeles, where he worked as the design director and designed and sold architectural products. He later founded Khoi Vo Design and operated as the studio's design director for 12 years and oversaw all phases of the firm's projects. Vo began his career at California State University as an assistant professor for the interior design program. He later became a professor at SCAD's department of interior design and later served as Chair. After a stint at the University of North Carolina at Greensboro, Vo returned to SCAD to head its former Hong Kong campus and then served as the institution's vice president for industry relations. Vo is a distinguished member of various industry organizations. He currently sits on the Board of Directors for the Interior Design Educator Council Foundation and was previously an ASID board member from 2017-2019. He has also served as Site Visitor and Co-Chair for the Council for Interior Design Accreditation (CIDA), and as a member of the International Interior Design Association (IIDA) and Interior Design Educators Council (IDEC) for more than a decade. Vo earned a Bachelor of Arts with a design focus in architecture from the University of Florida in Gainesville, Fl. He later received a Master of Architecture from the Southern California Institute of Architecture in Los Angeles.
$i++ ?>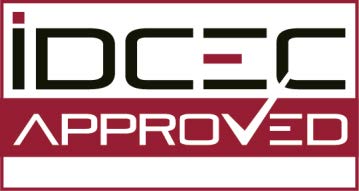 This CEU is registered with the International Design Continuing Education Council (IDCEC) for continuing education credits. This credit will be accepted by the American Society of Interior Designers (ASID), International Interior Designers Association (IIDA) and Interior Designers of Canada (IDC).
The content included is not deemed or construed to be an approval or endorsement by IDCEC of any material or construction or any method or manner of handling, using distributing or dealing in any material or product.
Questions related to specific materials, methods and services should be directed to the instructor and provider of the CEU.
This program is registered for 1 CEU value. The IDCEC class-code is: CC-118166.
Attendees who do not belong to ASID, IIDA or IDC and do not have a unique IDCEC number will be provided with a Certificate of Completion after this CEU.
Key:

Complete

Next

Failed

Available

Locked
2023 Trends Report Overview & Introduction
Open to view video. | 14 minutes
Open to view video. | 14 minutes
You must watch at least 75% this video in order to advance to Part Two.
2023 Trends Report Panel Discussion
Open to view video. | 46 minutes
Open to view video. | 46 minutes
You must watch at least 75% this video in order to take the course quiz.
2023 Trends Report Final Quiz
10 Questions | 5 attempts | 15/19 points to pass
10 Questions | 5 attempts | 15/19 points to pass
You must score a minimum of 80% to pass this quiz and complete the course. You will have 5 attempts.
ASID Academy Course Evaluation Survey
3 Questions
3 Questions
Please complete the survey to receive your course completion certificate.
Course Completion Certificate
1.00 CEU credit | Certificate available
1.00 CEU credit | Certificate available
1 IDCEC CEU awarded upon successful completion of the course. REPORTING: ASID will report CEUs earned directly to IDCEC on your behalf.
| Access Date | Quiz Result | Score | Actions |
| --- | --- | --- | --- |