Design for Sensory Well-being
Learn how research informs design implications to enhance sensory well-being for people with autism spectrum disorders or other atypical sensory processing.
People with developmental disabilities process sensory stimuli in unique ways. For those with autism spectrum disorders, especially, atypical sensory processing can greatly impact their everyday lives. Become informed about current evidence regarding sensory processing and design implications to enhance sensory well-being. You will explore a recent case study of a sensory well-being hub for students with developmental disabilities installed at a public high school. You will gain a deep understanding of the design and research methods used to create this multi-sensory environment, and see how to apply the lessons learned in your own designs serving this population group. This course presents an overview and findings from a study conducted by HKS, Inc., funded by an ASID Foundation Transform Grant.
Content Provider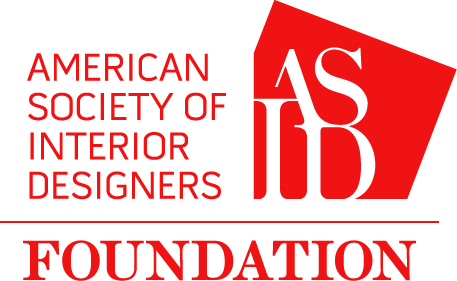 What You Will Learn
Identify developmental disabilities and their associated sensory needs.
Describe general design implications for a multi-sensory environment.
Articulate design implications for sight.
Explain design implications for hearing.

Continuing Education Approvals
1 IDCEC CEU | CC-110287

Your CEU will be reported on your behalf by ASID.

1 AIA LU | ASIDSENSORY
Related Content

Access period: One year from registration date.
Lisa Adams, NCIDQ
Principal, Senior Interior Designer, HKS, Inc.
Lisa Adams is a Senior Interior Designer and Principal at HKS. She partners closely with HKS Research to produce forward-thinking design solutions. She is one of the founding Steering Committee members of Citizen HKS, a consortium of design professionals within HKS working on public interest design projects. Lisa's commercial and healthcare spaces have won awards both nationally and internationally. Lisa's volunteer work in public interest design includes five years with Designs for Dignity. She currently sits on the DIFFA board and formerly sat on the board for The Right Livelihood Project.
$i++ ?>
Giyoung Park, PhD, AIA
Senior Design Researcher, HKS, Inc.
Dr. Giyoung Park currently serves as a Senior Design Researcher at HKS Architects. Dr. Park is an environmental psychologist and registered architect. She has earned an M.Arch. degree from the University of Michigan and an M.S. in Human-Environment Relations and a PhD in Human Behavior and Design degrees from Cornell University. Her research interests include environmental stress, social interaction, social capital, communication technologies and human wellbeing in relation to the built environment.
$i++ ?>
Jonathan Essary, Assoc. AIA
Design Researcher, HKS, Inc.
Jonathan Essary is an architectural design researcher, focused on digital fabrication, integrative computational design, and studying the impact of design. He works in HKS' Research managing the HKS Lab and facilitating the exploration of design, prototyping, and technology implementation. He received his M. Arch I degree from the University of Texas at Arlington School of Architecture While attending UTA he was a graduate research assistant for the director, helped manage the digital fabrication lab, and assisted with computational design courses. He has led research on Ultra-High-Performance Fiber-Reinforced-Concrete in a façade application and investigations for integrated computational design.
$i++ ?>
Key:

Complete

Next

Failed

Available

Locked