Design, Housing and Social Justice (CEU Program)
Consider how you can deliver equal design outcomes in housing, advocating for all people and communities to experience the benefits of human-centric, evidence-based design solutions.

Supported By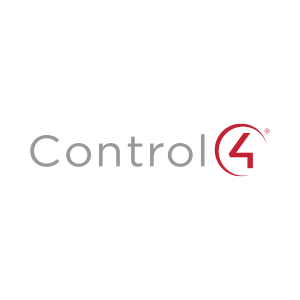 A healthy, safe and beautiful home has the power to provide a sense of identity and well-being, evoking happiness in human-centric spaces. Working with clients, communities and residents, designers play a powerful role to advocate for interior design solutions that positively impact lives. The design decisions you make today will have lasting impact, seen and felt for decades. Learn about the role of designers as facilitators among all stakeholders and the opportunity to influence and deliver equal design outcomes to advocate for social justice.


To join the live session
Click on the "Live Event" tab at the top to access the session link at the appointed time.

Continuing Education Approvals
1 IDCEC CEU | CC-113003

Your CEU will be reported to IDCEC on your behalf.
Eric Brown
Regional Residential Practice Area Leader, Gensler
Eric Brown is a real estate and design professional with a passion for creating unique, flexible spaces for people to live their best lives. He believes that great design can enhance the experience of its users while also being efficient, sustainable and equitable. With experience in single family, multi-family, mixed use and commercial spaces of varying scales, Eric has worked with property owners, developers, consultants, vendors and other team members to successfully deliver over five million square feet of mixed-use space, including more than 5,200 residential units.
$i++ ?>
Amanda Peña, ASID, LEED AP
Senior Interior Design Manager, The Community Builders
A member of Chicago's interior design community since 2002, Amanda Peña is an ASID Professional, a LEED Accredited Professional, and holds a degree in Interior Design with highest honors from Harrington College of Design. After working with high-end residential design firms in Chicago from 2002-2010, Ms. Peña joined The Community Builders (TCB), where she established the company's internal interior design practice.
Amanda is TCB's Senior Interior Design Manager, chairing TCB's Design Committee and guiding design strategy, national relationships, and resource development. Project-level responsibilities include design review for each new property, guidance and standardization of architectural finishes, programming for community spaces and management functions, furniture plans and specifications, property signage review, and artwork/accessory selection and placement. She also consults with regional staff on corporate office planning.
$i++ ?>
Angelita Scott, Ph.D., Allied ASID
Assistant Professor, Interior Design, Georgia Southern University
Dr. Angelita Scott is Assistant Professor of Interior Design at Georgia Southern University and owner of Angie Scott Design. Her research takes focuses on the intersection of the built environment and well-being, and the built environment and culture. Through this perspective, she explores mental health, stress reduction and occupant satisfaction. Angelita earned a Ph.D. in evidence-based interior design from the University of Minnesota and has worked in the profession as a practitioner, educator and researcher for nearly 20 years. She was recently named an IWBI WELL Community Advisor and is an ASID Ones to Watch award winner and scholar. In addition to residential well-being design services, her practice focuses on equity consulting for architecture and design firms and organizations. Through the lens of well-being and social justice, she hopes to empower people as change agents for good.
$i++ ?>
Kia Weatherspoon, ASID, NCIDQ
President and CEO, Determined by Design
Kia Weatherspoon has spent the last 15 years defying every design stereotype. The most damaging: interior design is a luxury reserved for a few. Her voice, advocacy for Design Equity™ and design practice have shifted the narrative, making interior design a standard for all. Kia is challenging the lack of these standards in economically challenged communities. Her presence and leadership have created ripples, prompting housing developers, agencies and industry partners in economically challenged communities to not just to take notice of her work – but to do better.
Kia has been recognized as a Hero & Maverick by Boutique Design magazine and was a part of the 40 under 40 Class of The Washington Business Journal.
$i++ ?>
Components visible upon registration.