Leading Through Disruption: Lessons on Interior Design Resiliency
Gain insight into best practices for leaders to build resilience in people and organizations, with a focus on transitions, touch points, talent, transparency, and trust.
Supported by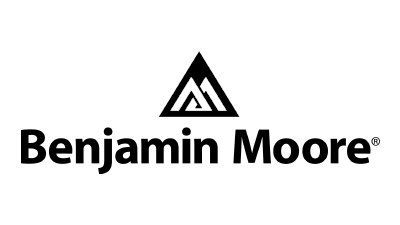 Learn how the design industry and profession have demonstrated flexibility throughout the pandemic, resulting in more resilient practices. The 2021 ASID Interior Design Resiliency Report offers a wealth of insights into how the profession has weathered the ongoing disruption, from changes in people development and client engagement, to the evolution of design services and designing for the future.
Hear from key firm leaders as they share their best practices during disruption. You will get a closer and deeper look into how firms adjusted and pivoted through the pandemic, with lessons to apply to your own situation.

What you will learn
Describe the pandemic's impact on mental health and wellness among interior design professionals.
Identify ways in which the practice of design has changed as a result of the pandemic.
Explain how the effects of the pandemic disruption changed from 2020 to 2021.
Identify how the pandemic has impacted relationships and partnership development in firms, from employees to clients.

Continuing Education Approvals
1.5 IDCEC CEU | CC-115739 (Your CEU will be reported to IDCEC on your behalf)
Access period: One year from registration date.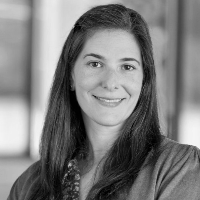 Courtney Janes, ASID, NCIDQ, LEED AP 
Project Manager | Senior Associate
EYP
Courtney Janes, ASID, NCIDQ, LEED AP is an interior designer, project manager, and workplace specialist at EYP in Washington, DC. For the past 15 years, she's worked with government agencies, top educational institutions, and healthcare providers to keep their interior spaces forward-thinking, dynamic, and effective. In working through functional needs, user policies, and workplace culture, Courtney challenges her clients to step back and rethink their vision for the future. She takes pride in equipping her clients with the vocabulary, research, and trends that drive today's interior space design to make educated decisions about their facilities.
$i++ ?>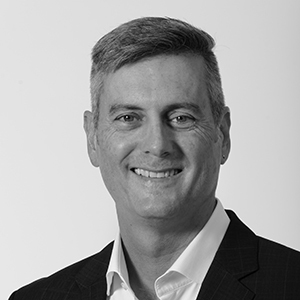 Scott E. Brideau, LEED® AP, CDT
Studio Principal | Workplace
Little
Scott is the Workplace Studio Principal for Little Diversified Architectural Consulting's Arlington, VA office. With over 35 years of experience including 7 years in construction, he leads a team focused on Office base building, Mixed Use, Repositioning and Corporate Interiors projects for a wide range of clients. As Workplace Studio Principal, he is responsible for client relationship management, business development, project coordination and scheduling of all work for the Workplace Studio, as well as staff development and team growth. Scott is an active community volunteer, having served on numerous committees and volunteer boards. He has been engaged for the past six years with Regenesis Group, as part of The Regenerative Practitioner education series, where he has been learning about integrative design and regenerative development through a systems framework approach.
$i++ ?>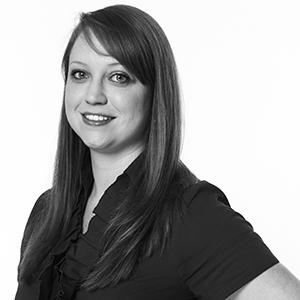 Ashley W. Hall, NCIDQ, LEED® AP ID+C, CDT
Studio Principal, Workplace | Interiors
LIttle
Ashley is the studio principal for Little's Charlotte Workplace Interiors Studio leading a rockstar team of passionate architects and interior designers on a wide variety of workplace interiors projects. Ashley was "born and raised" at Little growing through the ranks from a junior interior designer into a leadership position. Her three main drivers for success are inspiring and developing the next generation of leaders within the firm, continuing to raise the bar for design excellence, and building strong, lasting client relationships. As a practicing principal, Ashley focuses her design efforts on creating an environment tailored to the client's culture and project's design drivers without losing sight of the project schedule and budget. She concentrates on ensuring the spaces created will enhance the health and wellbeing of the end users while minimizing the project's impact on the environment.
$i++ ?>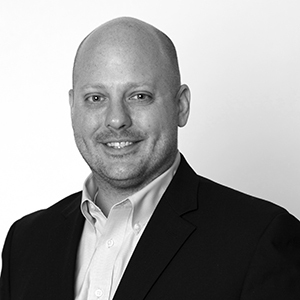 Chad A Wentz, AIA
Studio Principal | Workplace
Little
With more than 20 years of experience, Chad leads a team of dedicated architectural and interior design professionals positioning the firm's research and thought leadership into inspirational and creative workplace designs.  With a passion for workplace strategy and programmable environments, Chad is known by his clients as someone who digs deep to understand the wants from needs and how to align their goals with a purpose driven approach to the project. Chad's portfolio includes clients such as American Express, Bank of America, Merryll Lynch, Duke Energy, Tavistock and Universal Studios. Chad received his Bachelor of Architecture and Bachelor of Science in Architecture degrees from Kent State University.  In his spare time, he enjoys spending time with his wife, 5-year-old son, family and friends and the occasional round of golf.
$i++ ?>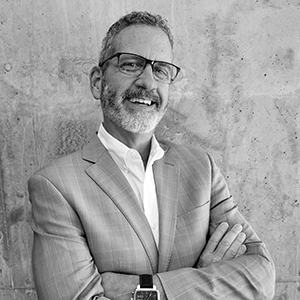 Steve Hart, ASID, AIA, LEED AP
Principal
HLGstudio
As a Principal at HLGstudio, Steve brings with him a great history in the Atlanta market as a well-respected member of the architectural and design community. Having completed numerous high profile and award-winning projects, he is best known for his ability to connect with the human element - designing to support his clients' brand and culture. No matter the scale or scope, he approaches each project individually to provide creative solutions, while incorporating his expertise on "best practices" in the workplace environment. Steve's personal commitment to the industry outside of the office is strong. He has taught as an adjunct professor for the GSU School of Art and Design and served on the National Board of ASID as Director at Large.
$i++ ?>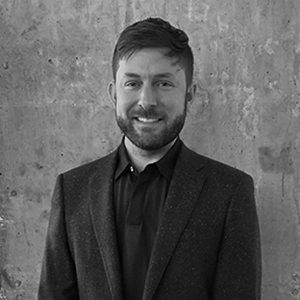 Chad Wilkey, ASID, NCIDQ, LEED AP
Associate Principal
HLGstudio
Chad's work has always been client-directed, drawing on a deep understanding of the users to develop a focused experience as well as a deep understanding of clients cultural and business goals. With a keen focus on interdisciplinary design, Chad's approach to design stems from a desire to discover innovative user outcomes, target efficient data-driven design process, and the creation of empathetic and engaging environments. Especially passionate about developing and implementing sustainable and health initiatives in the built environment, Chad believes that all design professionals have a responsibility to lead by making decisions to support environmental resiliency as well as human health and wellbeing.
$i++ ?>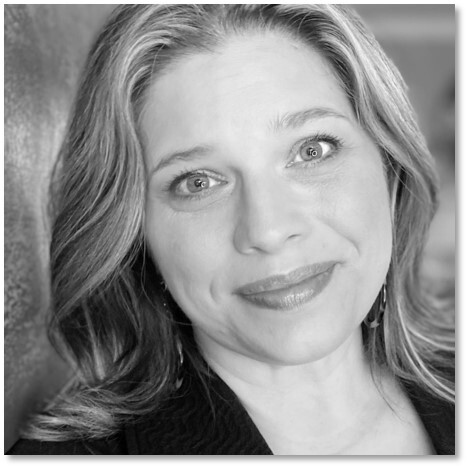 Toni Gocke Wyre, FASID, Assoc. AIA, LEED AP, WELL AP (Moderator)
Clinical Instructor of Interior Design, University of Central Arkansas
Chair, FY23 ASID National Board of Directors
Toni Gocke Wyre is a commercial interior designer specializing in education, healthcare, and corporate interiors and was recognized as one of Arkansas Business' Top 40 under 40 Professionals in 2013. Over the last decade, her work has received over 36 regional design awards, crossing all sectors, from residential and corporate to hospitality, healthcare, and education. In July of 2018, she was selected to be an International WELL Building Institute (IWBI) Global WELL concept advisor after being the first in Arkansas to achieve her WELL AP accreditation. In the Fall of 2020, Toni transitioned to a part-time/consultant role with Polk Stanley Wilcox Architects and joined UCA, The University of Central Arkansas, as a full-time instructor of interior design in their CIDA-accredited program.
$i++ ?>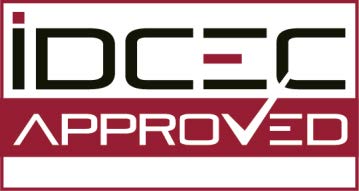 This CEU is registered with the International Design Continuing Education Council (IDCEC) for continuing education credits. This credit will be accepted by the American Society of Interior Designers (ASID), International Interior Designers Association (IIDA) and Interior Designers of Canada (IDC).
The content included is not deemed or construed to be an approval or endorsement by IDCEC of any material or construction or any method or manner of handling, using distributing or dealing in any material or product.
Questions related to specific materials, methods and services should be directed to the instructor and provider of the CEU.
This program is registered for 1.5 CEU value. The IDCEC class-code is: CC-115739.
Attendees who do not belong to ASID, IIDA or IDC and do not have a unique IDCEC number will be provided with a Certificate of Completion after this CEU.
Key:

Complete

Next

Failed

Available

Locked
Open to download resource.
Open to download resource.
Download and read the 2021 ASID Interior Design Resiliency Report as a required component.
Open to view video.
You must watch at least 75% of this 20 min video in order to advance to the next segment.
Open to view video.
You must watch at least 75% of this 25 min video in order to advance to the next segment.
Firm Interview: HLGstudio
Open to view video.
Open to view video.
You must watch at least 75% of this 25 min video in order to advance to the final quiz.
Leading Through Disruption Final Quiz
10 Questions | 5 attempts | 10/12 points to pass
10 Questions | 5 attempts | 10/12 points to pass
You must score a minimum of 80% to pass this quiz and complete the course. You will have 5 attempts.
ASID Academy Course Evaluation Survey
3 Questions
3 Questions
Please complete the survey to receive your course completion certificate.
IDCEC Course Completion Certificate
1.50 IDCEC CEU credits | Certificate available
1.50 IDCEC CEU credits | Certificate available
1.5 IDCEC CEU awarded upon completion of this course. REPORTING: ASID will report CEUs earned directly to IDCEC on your behalf.
| Access Date | Quiz Result | Score | Actions |
| --- | --- | --- | --- |