Neurodiversity and Workplace Inclusivity (CEU Program)
Learn how organizations can rethink their spaces to be more inclusive, helping an increasingly neurodiverse workforce thrive.

Supported By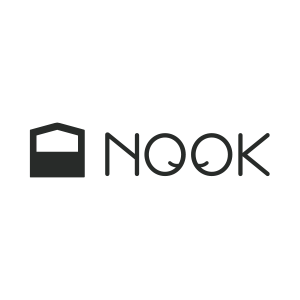 Approximately 15-20 percent of people are neurodivergent, meaning they have one of a collection of conditions that includes autism spectrum disorder, attention deficit hyperactivity disorder and dyslexia. Over the next decade, 700,000 to over one million adults with autism will enter the U.S. workforce. As a result, organizations are redesigning spaces to be more inclusive, helping an increasingly neurodiverse workforce thrive. Employers are also beginning to recognize that accommodating neurodiverse people can provide a significant competitive advantage, leading to a range of more inclusive policies, programs and procedures. Learn from this expert panel how designers can help organizations influence the physical and cultural adaptations required to create physical work environments that support the full range of employees, neurotypical and neurodivergent

To join the live session
Click on the "Live Event" tab at the top to access the session link at the appointed time.

Continuing Education Approvals
1 IDCEC CEU | HSW | CC-113004

Your CEU will be reported to IDCEC on your behalf.
Bill Bouchey, ASID, INTNY, NCIDQ
Principal, Director of Design, Interiors, HOK
Bill Bouchey brings over 25 years as a thought leader in workplace, showroom, lifestyle and hospitality environments, emphasizing innovation and brand presence. As Director of Design, Bill guides clients collaboratively in creating a sense of place and a commitment to concept-based design excellence. His design sense is driven by the belief that interior design empowers people and transforms organizations, enhancing a client's business and experience objectives. Recognized as one of the industry's relevant thought leaders, Bill is a sought-after speaker, and his work has been featured in the likes of Interior Design magazine, Frame and The New York Times, among others.

$i++ ?>
Mary Kate Cassidy
Senior Interior Design Professional, HOK
Mary Kate Cassidy is a designer at HOK focusing on corporate workplace design. In her graduate studies, she researched neurodiversity and its relationship to workplace design. She continues to research and speak about this topic through HOK's platform for workplace research. Mary Kate's work is part of HOK's latest publications "Designing a Neurodiverse Workplace" and "Trends Affecting Neurodiversity Toward 2030," which highlight the importance of designing spaces that are inclusive to all. The research provides insight into the benefits this provides for corporate clients, as well as design tips for achieving beautiful, inclusive and effective spaces.

$i++ ?>
David O'Coimin
CEO, Nook Wellness Pods
David O'Coimin is a product designer and entrepreneur based in Bristol, United Kingdom and Amsterdam, Netherlands. David's raison d'etre is to foster the conditions, generate meaningful solutions and deliver the systems that maximize the potential of both people and places. Following two decades of developing and launching furniture and technology products for the international domestic and commercial markets, David created Nook Wellness Pods as a quiet refuge for introverts or those on the autistic spectrum in the workplace. Thanks to their mobility, flexibility, acoustic design, integrated technology and modularity, Nooks are now found in a variety of environments from offices and care homes to schools and stadiums. Nook is recognized for improving productivity, communication and well-being.

$i++ ?>
Components visible upon registration.