Power in Numbers: Building Your Chapter Advocacy Program (Ohio South Kentucky)
Build an effective chapter advocacy program to influence policy and strengthen the profession.
Advocacy can be a scary concept, but it is a critical part of expanding the presence of the interior design profession at community, state, and national levels. It's also crucial to every day practice. Whether designers are taxed, can own a multidisciplinary firm, can use certain products…or not! All these (and more) start with ASID chapter advocacy! A strong advocacy program is an essential part of any successful Chapter. Join us for a candid conversation about the process, tools and resources that can help build your chapter's advocacy prowess and prepare fearlessly for the inevitable. We'll engage Chapters from around the country in a frank discussion to learn how to plan, budget, and engage your entire organization in the advocacy process, whether starting from scratch or reinvigorating an existing effort.
Access the recording by clicking on the "On-Demand Content" tab above.

Program recorded on August 11, 2021.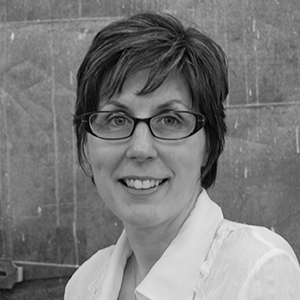 Katherine Setser, ASID, NCIDQ, IDEC
Assistant Professor, Architecture + Interior Design
Miami University
Katherine Setser, ASID, NCIDQ, IDEC teaches in the ARC+ID Department at Miami University. Her award-winning career spans more than three decades and includes specialized concentrations in design research and forensic evaluation. Katherine's teaching and research focus on professional recognition, statutory regulation, education and practice standards, and professional ethics. She is actively engaged nationally and internationally in the development of standards, assessments, and accreditation for the design profession and has been instrumental in the development of interior design legislation. She is a frequent consultant to design organizations and an extensive lecturer, and has served as President of the ASID Ohio South Kentucky Chapter. She is currently a volunteer leader serving on the ASID Advocate x Design Council. Faculty appointments include University of Cincinnati, Western Kentucky University, and the University of Tennessee–Knoxville.
$i++ ?>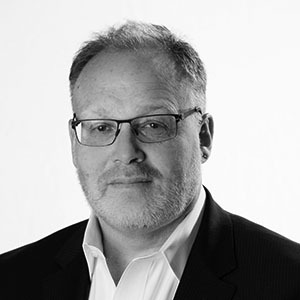 Douglas Feldman, ASID, Allied AIA, CAPS, Green AP, RID
Past President, Florida South Chapter
Chair, Outreach & Engagement Committee, Advocate x Design Council
Douglas Feldman, ASID, AIA, Green AP, CAPS, RID is the creative director and principal for Feldman Design Studio, an award-winning firm with clients throughout the United States. The firm offers interior design services for residential, commercial, corporate, K-12 educational, and municipal clientele. Douglas received an MFA in scenic design and art direction from NYU. In addition to sitting on numerous boards, Douglas served as president of IDAF (Interior Design Associations Foundation) and twice as president of the Florida South Chapter of ASID. He also served as a leader on the ASID Chapter Support Team Committee working with the Midwest ASID Chapters. Currently, Douglas is the chairperson of the ASID AxD Council's Outreach & Engagement committee and serves on the AxD Council ExCom committee.
$i++ ?>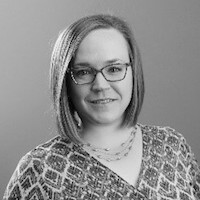 Dana Nunn, ASID, NCIDQ, CCS, LEED AP, WELL AP
Interior Design Director
Bettisworth North
Creating spaces that celebrate heritage and tradition is a professional passion Dana has pursued for the past 17 years as an interior designer and project manager for community-centered healthcare, education, and public projects in over 93 cities and villages throughout Alaska. In her work, Dana ensures that the cultural identity of the people and place is honored in integrated design solutions. Her designs focus on creating optimal user experiences, considering function, sustainability, wellness, and appropriateness in Alaska's harsh climates and remote locales. Dana's ASID involvement began as a student. She has since served as Alaska chapter president, twice, and nationally on the Chapter Support Team. She currently serves on ASID's standing Construction Codes and Standards Committee, is involved in the Alaska chapter's advocacy efforts for interior design registration, fulfills administrative needs for the Alaska chapter, and volunteers as a CIDA Site Visitor.
$i++ ?>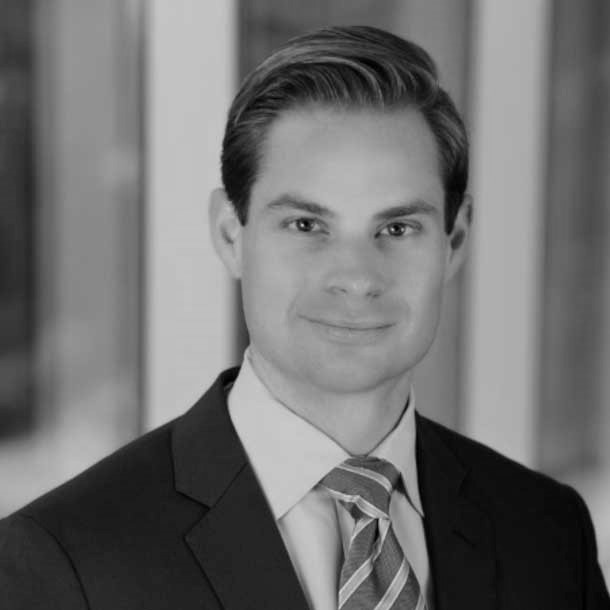 Bryan Soukup, Esq.
Vice President, Government & Public Affairs
American Society of Interior Designers
As Vice President of Government and Public Affairs for ASID, Bryan J. Soukup, Esq., leads the Society's strategic efforts to advocate for the interior design profession from a legislative, regulatory, and policy perspective before the federal and state governments. He is the Society's sole registered federal lobbyist and chief advocate at the state and local levels. Prior to joining ASID in summer 2018, Bryan served as Director of Resilience Initiatives and as a registered federal and state lobbyist for the International Code Council (ICC). He is a licensed attorney in the District of Columbia and in the Commonwealth of Virginia.
$i++ ?>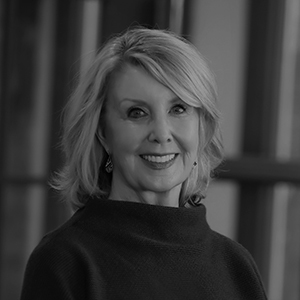 Robin Stroebel, ASID, RID, LEED AP ID + C
Member, Ethics & Professional Responsibility Committee
Advocate x Design Council
Robin Stroebel is the CEO and Owner of InteriorLOGIC, Inc., which she founded in 1989 and is a certified Woman-Owned Business Enterprise in the state of Wisconsin. Robin has more than 35 years of experience in the planning and design of workplace environments. Robin provides expertise in the evaluation and integration of workplace change including strategic facility planning, interior design concepts and branding, budget development, project planning, and quality assurance. The proprietary Strategic Facility Planning method developed by Robin, SFP360©, is unique to InteriorLOGIC core services and the framework of the planning process. For 11 years prior to founding InteriorLOGIC, Inc., Robin built the design, sales, and marketing brand of an office furniture dealership, representing a major office systems manufacturer. She is a proud Recipient of the 2014 Governor's Trailblazer Award.
$i++ ?>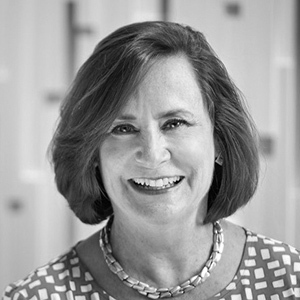 Emmy Knott Williams, ASID
Member and Advocacy Volunteer
Carolinas Chapter
Emmy Knott Williams, ASID, owns Interior Solutions, a commercial interior design firm in Winston-Salem, NC, specializing in design of car dealerships, law firms, and senior living communities. In 2006, the State of North Carolina, a no-sales-tax-on-service state, began to audit interior design firms and held them accountable for sales tax on services. Emmy and fellow ASID leader Susan Carson advocated for interior designers and built the Legislature's awareness of the issue. This resulted in the passing of a favorable North Carolina law that states that "interior design services are not sales taxable". After that experience with advocacy, Emmy has continued to serve as part of the North Carolina advocacy team pursuing another law supporting interior designers, one that offers voluntary registration for eligible interior designers and gives them stamp and seal authority on their construction drawings for the interior design portion of projects. That team is pleased to announce that the governor signed their bill into law on July 8, 2021.
$i++ ?>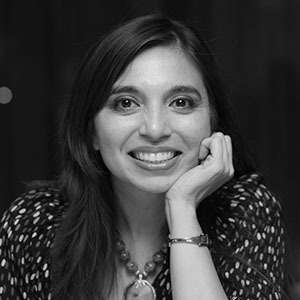 Saima Seyar, ASID
FY21 Chapter Support Team Advisor
Former President, Texas Gulf Coast Chapter
Saima Seyar is the president and principal designer for Elima Designs. She holds a Bachelors of Art in Interior Design and a minor in Architecture from the University of Houston. She has been practicing in Houston since 1998, fulfilling her passion for unique and tasteful design.
$i++ ?>
Key:

Complete

Next

Failed

Available

Locked
Power in Numbers Recording
Open to view video.
Open to view video.
Webinar recording is 1 hour, 6 minutes long.