Research is Power: Design's Impact on Health and Well-being (CEU Program)
Apply the most effective solutions for your clients based on the research available to date on the impact of design on human health and well-being.

Supported By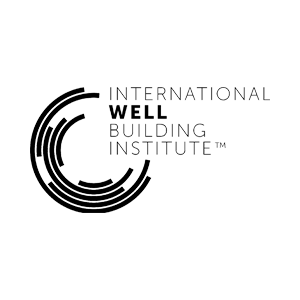 Hear from two leading researchers examining the intersection of design, public health and well-being in an informative discussion moderated by the International WELL Building Institute's Chief Commercial Officer Jessica Cooper, a licensed designer herself. Learn how our internationally recognized panelists translate research into practical application, highlighting on the impact of design solutions on the human experience. Their conversation will focus on the evolving effects of COVID-19, how designers can make research-based arguments demonstrating the critical impact of design on our mental health and the critical research questions for which we are still seeking answers.

To join the live session
Click on the "Live Event" tab at the top to access the session link at the appointed time.

Continuing Education Approvals
1 IDCEC CEU | HSW | CC-113115

Your CEU will be reported to IDCEC on your behalf.
Susan Chung, Ph.D.
Director of Research and Knowledge Management, American Society of Interior Designers
Susan Chung, Ph.D., focuses on the impact of design research. She connects design with research to improve human experiences in the interior environment, translates research into applicable design implications, and conducts research projects that create meaningful positive impacts. She comes from an interior design background, holding a BA from Michigan State University and an MID from the University of Florida. She integrated interior design with behavioral research for her doctorate degree in Human Behavior and Design at Cornell University, with a focus on design attributes related to creativity in workplace environments.
$i++ ?>
Jessica Cooper, LEED AP, WELL AP
Chief Commercial Officer, International WELL Building Institute
As Chief Commercial Officer at the International WELL Building Institute (IWBI), Jessica Cooper oversees the end-to-end customer experience with WELL, enhancing human health and wellness through the built environment. Before joining IWBI, Jessica served as Executive Vice President and Director of Sustainability at Delos, leading the Delos Solutions team and working with clients to create environments promoting occupant well-being.
Jessica is a WELL Faculty and WELL Accredited Professional. She is a LEED AP, holds a certificate in Green Professional Building Skills Training: Construction Management and is a licensed interior designer. She graduated from Cornell University with a Bachelor of Science in Design and Environmental Analysis.
$i++ ?>
Whitney Austin Gray, Ph.D., LEED AP, WELL AP, WELL Faculty
Senior Vice President, International WELL Building Institute
Standing at the nexus of public health research and the places and spaces where we spend our lives, Whitney Austin Gray has become one of the leading global voices for improving our buildings and communities to help people thrive. As Senior Vice President at the International WELL Building Institute (IWBI), she leads research that supports best practices in building design and operations, community development and organizational policies that can contribute to improved public health for everyone, everywhere. She led the development of the first WELL AP exam, WELL Faculty Program and the first case studies focused on the efficacy of the WELL Building Standard, helping to launch more than 100 educational sessions related to WELL in 25+ countries. Her lectures, webcasts, trainings and published works have touched tens of thousands of design and health professionals worldwide, building a strong infrastructure of support for those who work to advance better buildings, vibrant communities and stronger organizations.
$i++ ?>
Components visible upon registration.