Resilience Beyond the Headlines: From Isolated Endurance to Iterative Restoration (CEU)
Design environments that build resilience in individuals through restorative experiences.

Supported by
Developing resilience is a continual, iterative process that strengthens our "muscles" in preparation for catastrophic events, a process that can also increase the flexibility of individuals and communities in response to crisis. Tools like prospective hindsight and "pre- and pro-mortems" can facilitate proactive visions of positive and negative futures, building our capacity to meet future challenges by directing us toward positive outcomes. Learn how to apply these tools in a multisensory, experiential planning framework that can strengthen the resilience of individuals in the built environment through a deliberately curated, iterative, and restorative experience. In this interactive workshop, you'll have the opportunity to practice the design lessons learned in small group brainstorm sessions.

Content developed as part of the ASID Ones to Watch Scholar Leadership Development Program, supported by Steelcase and Shaw Contract.

Live workshop recording available soon (presented on July 20, 2021). Register now and you will be notified when content is available.
What You Will Learn
Identify the human needs for restorative experiences in the built environment
List sources of degeneration most commonly experienced in daily life
Identify the ways in which the built environment can produce restorative experiences
Recognize examples and characteristics of restorative design practices
Continuing Education Approval
1.5 IDCEC CEU | HSW | CC-114830 (Your CEU will be reported to IDCEC on your behalf)
Access Period: One year after registration.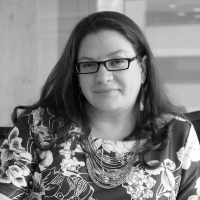 Lida Lewis, ASID, RID, WELL Faculty, LEED AP ID+C
Associate Principal & Interior Design Director
Page
One of the first WELL APs, WELL Faculty, and Fitwel Ambassadors, Lida Lewis is an architect by training and an interior architect in practice with a strong focus on sustainability and its impact on the people in the spaces we design. As director of interiors at Page's DC office, Lida utilizes her years of design and sustainability expertise to spearhead thought leadership and efforts incorporating the best of scientific and medical research into design strategies across all her work. She currently is a part of the global WELL Mind Concept Advisory and Health Equity Advisories, as well as a reviewer for drafts of the WELL Community Standard and WELL v2. She was recently a part of ULI Health Leaders, recognized as an ASID "One to Watch", and regularly serves as an subject matter expert in health and well-being, giving presentations from LA to Oman and writing on various well-being topics.
$i++ ?>
This content will not be available until 11/12/2021 at 9:00 AM (EST)