Using VR/AR to Support Interior Design Practice Today
Create strong emotional responses with your clients using virtual reality (VR) and augmented reality (AR).

Supported by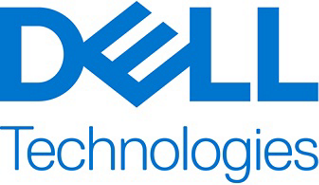 Explore the use of VR/AR and discover innovations that are driving client engagement. Learn why this technology is important to your business practice and see what advancements it offers over the usual methods of client interaction. Additionally, see how VR/AR can be used to onboard or train new employees to make your team more effective in the times of remote working. Led by Gary Radburn, Director, Virtually eVeRything (VR/AR/Virtualization/Remoting) at Dell Technologies, see the innovations that Dell has brought forward to help demystify this quagmire of fast paced technology enabling you to focus on your interior design business.
This is a recording of a webinar presented on July 19, 2021.


Related Content
Access Period: One year from registration date.
Gary Radburn
Director, Virtually eVeRything (VR/AR/Virtualization/Remoting)
Dell Technologies
Gary Radburn is the director of VR/AR and client virtualization globally at Dell, Inc. As part of his role, he manages the team charged with developing and delivering VR/AR technology and works closely with Dell customers on VR/AR deployments. He founded Dell's VR Centers of Excellence for businesses and consumers to experience and learn more about VR in the real world. With more than 30 years of experience in the technology industry, ranging from engineering to sales and marketing, Gary has had experience across all aspects of designing successful products and solutions and bringing them to market. He has worked for companies such as Digital Equipment, 3Com and, for the past 18 years at Dell. Originating from the UK, where he managed the OptiPlex client business for EMEA, he went on to lead the Workstation Solutions team in the US and then championed graphics virtualization for engineering applications.
$i++ ?>
Components visible upon registration.