Planning for Your Firm's Future - And Yours!
Includes a Live Event on 05/26/2022 at 2:00 PM (EDT)
Learn how to plan for your future at key stages in the business lifecycle.
Live Event | Thursday, May 26, 2022, 2:00 - 3:00 p.m. EDT
Whether you are starting, growing, or sustaining your design business, it's never too early to think about your firm's future and your future. Thinking now about transitions in your firm's life cycle will help you prepare for a time when you may want to step back from the day-to-day challenges of running your business. Learn from your peers who have made key decisions to set their firms (and themselves) up for long-term success. You will also learn more about how the ASID Member Retirement Program can help you to build and manage your wealth.
Find more information on ASID Small Business Solutions
Register by clicking on the green button in the top right, then click on the "Live Event" tab on May 26 to join the webinar.
What You Will Learn
Recognize the importance of planning for transition.
Identify the options available to design firm owners who are ready to step down from running their business.
Describe the possible advantages of selling your firm.
Identify the ways in which partnerships can ensure your firm's legacy.

Continuing Education Approval
1 IDCEC CEU | CC-116751 (Your CEU will be reported to IDCEC on your behalf after the live webinar.)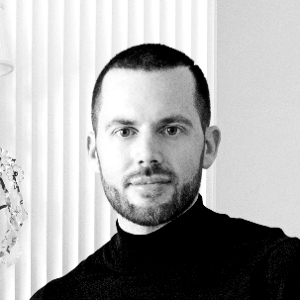 Caleb Anderson, Allied ASID
Co-Founder
Drake/Anderson
Caleb Anderson is the co-founder of the innovative, multi-disciplinary interior design firm Drake/Anderson. Lauded for his layered approach to interiors and the effortless skill with which he juxtaposes a variety of historic periods from the design continuum, Anderson's work consistently results in sophisticated interiors that are luxurious, refined and always have a touch of the unexpected. Anderson and the New York-based firm that he leads with business partner Jamie Drake, have achieved the highest awards and accolades in the industry, including the prestigious Elle Decor A-List, the Architectural Digest AD100 list, Interior Design magazine's Hall of Fame, House Beautiful' s Master Class and many more. In 2022, Caleb founded Well-Designed, an industry initiative and organization that seeks to educate and support the design community through wellness based events, workshops and retreats. Caleb's vision with Well-Designed is to be a catalyst of change within the culture of the design industry, where creative brilliance co-exists with wellness, and authentic connection fosters an industry of support, compassion, and unity.
$i++ ?>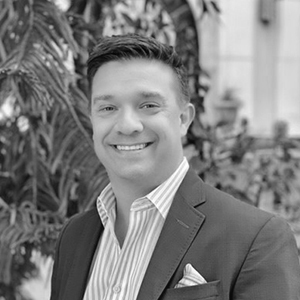 Mark Bonnett
Managing Partner
CorePath Wealth Partners
Mr. Bonnett, the Founder and President of the CorePath Companies, focuses his efforts on the innovation of the Financial Advice Profession by empowering, specifically, women and young people to break the mold of traditional financial advice relationships. Mr. Bonnett uses his gifts of experience, insight, passion, and enthusiasm for the profession to lead other professionals towards alignment in all aspects of their lives. Prior to establishing CorePath, Mark spent 2 decades in a traditional financial adviser role and served in a senior leadership role within one of the country's largest General-Agency financial services firms. Recipient of numerous industry and community awards, Mr. Bonnett is most proud of his service as President of GAMA International in 2017-2018. GAMA International is the premier association responsible for leadership and professional development within the financial services profession globally. This organization has now expanded its impact and is known as FINSECA. Consistent with his goal of supporting and empowering others, Mr. Bonnett also serves as adjunct faculty at Midwestern University in Phoenix Arizona, where he is responsible for the development, content, and delivery of financial education to students in graduate medical programs. As graduate of University of Arizona with a degree in finance, Mr. Bonnett resides in Scottsdale Arizona. Prior to the COIVD-19 pandemic, he spent a considerable amount of time on the road domestically and internationally, speaking within the financial services and medical industries. He is regularly retained to deliver keynote and break-out presentations for groups ranging in sizes from 13 to over 3,000.
$i++ ?>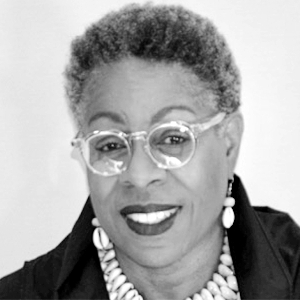 Doreen Hunter, Allied ASID, WELL AP
Principal
Hdesigns Group LLC
Doreen Hunter received her degree of interior design from Central Michigan University with a minor in Business Management. She is the principal of Hdesigns Group LLC, a full-service Interior Design Service in Detroit Michigan. Ms. Hunter is a competent and enthusiastic project manager with a proven ability to plan, design, and implement projects within budget and time parameters. She possesses many years of extensive experience as an interior designer, with a proven ability to coordinate and supervise the activities of professional, skilled trades and labor staffs. She is a confident and responsible decision maker, with a reputation for producing a quality, finished product. She is an active member of the American Society of Interior Designers (ASID) Michigan Chapter, where she currently serves as the first African American in the role of President for the 2022-2023 membership year.
$i++ ?>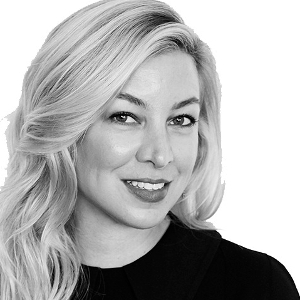 Krista Ninivaggi, Allied ASID
Principal and Interior Design Leader
Woods Bagot New York
Krista Ninivaggi, Principal and Interior Design Leader of Woods Bagot New York, has more than twenty years of experience tailoring interiors for projects worldwide. In 2014, Ninivaggi founded her eponymous firm K&CO in lower Manhattan. The boutique firm focused on commercial interiors, with particular attention paid to hospitality, multifamily residential, and workplace interiors. Today, she continues her expertise in these typologies at Woods Bagot, serving as a visual thought leader for a range of forward-thinking clients. She and her team specialize in bespoke interiors that work in concert with the surrounding architecture and infuse abstract conceptual ideas into programming, material selection, and furniture design. Whether in new or existing structures, the team strives to create immersive environments that satisfy the senses, layering tactical and visual experiences for richer and more diverse spaces. Ninivaggi is the recipient of multiple awards, and in 2013 was named "Young Gun" by Curbed and was Contract magazine's 2014 "Designer of the Year." She is the Co-Chair of RISD Alumni Association's Mentorship Committee, and previously served on Contract magazine's Editorial Advisory Board, the New York School of Interior Design's Undergraduate Program Advisory Board, and the Advisory Board for The American Society of Interior Designers. Ninivaggi has held teaching positions at Parsons School of Design at The New School and Columbia University's GSAPP, in addition to serving as a guest lecturer at numerous architectural and interior design institutions. She has also juried a diverse array of international awards. Ninivaggi is a graduate of the Rhode Island School of Design.
$i++ ?>
Maria Martin, ASID, RID (Moderator)
Founder
Design Appy
Maria Martin, ASID, TX RID, founder of Design Appy, is an interior designer and artist with 20-plus years of experience in Austin, TX, who is passionate about using design-driven technology and content to improve client communication. Martin considers standing in the client's shoes when looking at the traditional design process. She realized that clients want the design experience of a rendering without the delays between appointments, and there is no tool available to effectively accomplish this. As a result, Martin created a digital sketching software called Design Appy. Design Appy allows designers to generate scale tile drawings and elevations for bathrooms and kitchens in just a few minutes. She was recognized as an ASID Ones to Watch Scholar in 2019 for the work on this innovative program. Martin is also a recipient of the Kitchen and Bath Design News Innovator award 2021. Martin hosts a weekly podcast, Designer Discussions, for home design professionals focusing on the impact of behavioral economics applied to the interior design industry through PR, PR marketing and client interactions.
$i++ ?>
Key:

Complete

Next

Failed

Available

Locked
05/26/2022 at 2:00 PM (EDT) | 60 minutes
05/26/2022 at 2:00 PM (EDT) | 60 minutes
You will be able to join the webinar up to 15 minutes ahead of the start time. Click on the "Add to calendar" button to add to your schedule now.