THANK YOU FOR ATTENDING THE 2021 ASID VIRTUAL CONFERENCE!
The American Society of Interior Designers is so thankful that you decided to share your time and feedback with us throughout this week. We are so thrilled that you were able to take advantage of this opportunity to share and expand your knowledge and experience with almost 3,000 of your colleagues and peers. Please share your voice and let us know how we did, by taking our survey. We will have all recorded sessions available for registered participants to view shortly, just in case you missed anything.
The conference provided digital presentations ranging from keynotes to panels, supporting professionals and students. The Design Center hosted showrooms of top manufacturers who shared new products and showcased cutting-edge tools and resources.
SCAD EQ22: EQ in Tomorrow's Built Environment (Opening Keynote)
Supported By: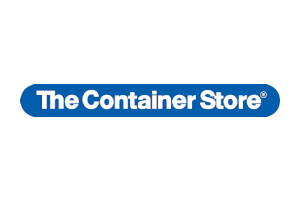 Paula Wallace, creative entrepreneur and president of SCAD, casts a vision for how designers can create demonstrably more sustainable, inclusive, and joyful environments in a post-pandemic world.
Spotlight: Celebrating ASID Awards
Supported by:
Everything starts with great design and the ingenious leaders whose creativity, dedication, and drive make a positive impact on the human experience every day. Honor the achievements of the 2021 ASID award winners from programs including National Honors, Ones to Watch Award Winners & Scholars, Fellows, and National Awards.
Disrupt, Evolve, Transform: Showcasing the Power of Design (Closing Keynote)
Supported by:
Our stellar lineup of ASID 2021 National Award Winners are all unique in their accomplishments, but they each share the determination to leverage the power of design to improve lives. Join us to hear their insights on the evolution of design, and the changes needed to challenge conventional thinking, transforming our practices to impact creativity, health and well-being, and social justice.

On-Demand Content
This list of Virtual Conference On-Demand Content will be updated as more recordings become available.
| Access Date | Quiz Result | Score | Actions |
| --- | --- | --- | --- |